At work, at play, and at home, we are unavoidably connected to people from all over the world. In organizations large and small, project teams are becoming increasingly virtual, made up of people in different places, from different cultural and professional backgrounds, and with different value systems. To flourish in our world today requires the cultivation of a new kind of pluralism. This pluralism is much more than simply tolerating diversity––it's actively engaging with others to articulate our goals and working together to achieve them. To do this requires a certain skill set. Our mission is to help people and teams learn these skills.
Dr. Fernando Flores, Founder
Dr. Flores obtained his PhD in Philosophy from UC Berkeley. As an entrepreneur, author, educator and member of Chile's senate, Dr. Flores has worked across five decades and multiple continents to help organizations and individuals develop new skills and realize improvements in coordination, culture and productivity. Best known for his research into organizational behavior and his insights about social networks, Dr. Flores has consulted to companies as diverse as IBM, ABB and the Mexican construction materials giant Cemex. His books include: Understanding Computers and Cognition, A New Foundation for Design, co-authored with Dr. Terry Winograd, which was recognized by Byte Magazine as one of the all time 20 most influential books on Information Technology; Disclosing New Worlds: Entrepreneurship, Democratic Action and the Cultivation of Solidarity, co-authored with Hubert Dreyfus and Charles Spinosa; and Building Trust, co-authored with Robert Solomon.
Gloria Flores, President
Gloria is a co-founder of Pluralistic Networks, and author of Learning to Learn and the Navigation of Moods: The Meta-Skill for the Acquisition of Skills. After obtaining her BS in business administration from UC Berkeley and her JD from Cornell Law School, Gloria worked as an attorney at Orrick, Herrington and Sutcliffe. Subsequently, Gloria joined Business Design Associates to pursue her true passion: helping people become more effective by learning to communicate and coordinate better with others. At Business Design Associates, she led large client engagements focused on the development of skills for individuals and teams that enhanced efficiency, flexibility and customer satisfaction while creating a style of responsibility, ownership and innovation.
B. Scot Rouse, Director of Research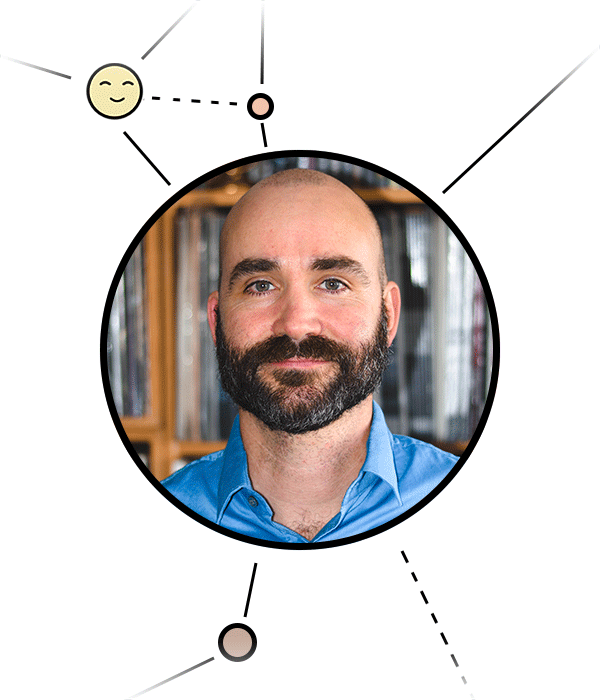 "B" holds a PhD in Philosophy from Northwestern University. His scholarly work has appeared in academic journals such as European Journal of Philosophy and Telos. He has studied in Berkeley, Berlin, Chicago, Frankfurt, and Paris. Before joining Pluralistic Networks, he was a visiting lecturer in Philosophy at UC Berkeley. Rousse is also a lifelong musician. He has drummed on dozens of records and has toured all over the world, including a recent tour with stops in Mongolia, China, Korea, and Japan.
Javiera Flores, Director of Learning and Development
Javiera manages Pluralistic Network's learning and development programs and is a Senior Coach. At Pluralistic Networks, and before that at Business Design Associates, Javiera has successfully led learning and development programs for dozens of companies in the U.S, Latin America and Europe, focused on teaching people how to work more effectively together, innovate, and lead. Javiera obtained her BA in Sociology and Social Welfare from the University of California, Davis.
Massimo Scapini, Vice President, Operations and Growth
Massimo is responsible for operations and growth at Pluralistic Networks. Prior to joining Pluralistic he was co-founder and CEO of School 4 One, a digital platform using standards based grading to track student progress and deliver personalized feedback, an Associate at a Wall Street investment bank, a Research Director at a think tank in Chile, and an Analyst for the Ministry of Economics in Chile.
Pablo Flores, Vice President, Engineering
Pablo leads the development of Pluralistic Network's on-demand, AI guides. Prior to joining Pluralistic, Pablo served in various VP, Director and Head of Engineering roles at Stub Hub, Responsys (acquired by Oracle), Vision Consulting, and Action Technologies. He holds a BS in Computer Science from University of California, Santa Barbara.