Fernando Fine
December 01, 2020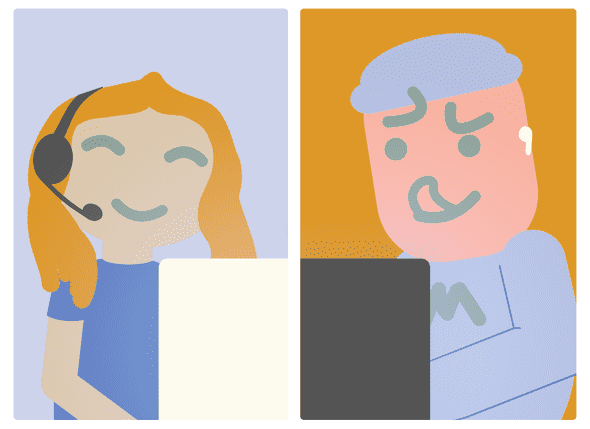 It's almost been a full year since the first case of Covid-19 was officially reported, and in that year, we've seen economies around the world endure a rollercoaster of stay-at-home orders, overwhelmed healthcare systems, and stimulus packages.
Similarly, the modern workplace has completely transformed, as employers ditch traditional office spaces for a distributed, virtual workforce that is likely here to stay.
Those searching for employment right now (presumably around 7% of people in the US) may come across an interesting new job listing: "Head of Remote". Some companies have begun hiring executives to lead the remote work experience within their companies, an indication that companies are betting on this remote work culture persisting beyond the current pandemic. Meanwhile, major tech companies––like Twitter, Square, and Facebook––join other longtime fully remote companies––like GitLab, Zapier, and inVision––in establishing permanent WFH policies.
All that being said, we can all agree that working from home (at least in its current form) has its drawbacks; reports of burnout, loneliness, and Zoom fatigue seem to be prevalent amongst remote workers, while the jury remains out on whether working from home has led to an increase or decrease in productivity.
What can we do about this? How do we break up a day of video calls that all look and feel the same?
The answer, perhaps surprisingly, could be multiplayer video games.
In a New York Times article published in July, writer David Segald describes how some corporate executives are beginning to dip their toes into video games as an alternative way to meet and connect with their clients. Declaring that "Zoom sucks", artist and author Viviane Schwarz opts instead to host meetings with her editorial team on the largely popular Red Dead Redemption 2, in one example.
Utilizing video games in the workplace may seem unorthodox, but it's something that Pluralistic Networks has helped companies do for the better part of a decade. In fact, a core component of our flagship product, the Working Effectively in Small Teams (WEST) course, is the massive multiplayer online role playing game (or MMORPG for short) World of Warcraft.
In addition to acting as a virtual meeting space (like Scharz used Red Dead Redemption), we've found that video games like World of Warcraft can act as a robust training ground when used properly.
At the most basic level, players must work together to complete task-based projects as a team, much as they would in real life. Unlike real life, however, they obviously don't suffer any real world (or IRL, in gamer speak) consequences if they do fail––which is quite often.
Despite the absence of real world consequences, the emotional experience of failure is still very much present for players, as are the intricacies of managing a team and building a community, providing individuals with an excellent learning opportunity to develop skills that are just as applicable in the real world.
So in addition to being a fun and interesting way to keep employees and clients engaged as they work from home, video games offer a potential new form of training, where executives, salespeople, and students alike stand to learn a lot about themselves, while simultaneously creating new connections within and across teams.
It just so happens that this shift to working from home brought on by the pandemic coincides with a flurry of innovations in the growing video game industry, making now the perfect time to combine the two and get ahead of the curve.
If you'd like to learn more about how we at Pluralistic are using video games to innovate in the education space, please contact us!
---